The next morning, we heard a knock on the door and got ready in a daze and went down to meet Mr. Ma. We saw his son-in-law instead and together we walked uphill in the dark and passed the village where most of the guesthouses are located. We reached the sunrise spot when it was getting bright.
The sunrise was nothing special but we enjoyed the chance to talk to Mr. Ma's son-in-law. He just got back the day before from Sichuan after working on some construction project for half a year. Many men like him from the village go to work in other cities as it is hard to make a living at home. They are the migrant workers who travel far to big cities to work and only go home once or twice a year to see their families. While we were waiting for the sunrise, many young children came up to us to sell boiled eggs. Apparently, they sell eggs each morning before they go to school. So you can imagine life here is not easy.
We had no idea how long we wanted to stay in this beautiful part of Yunnan. After the first night and waking up to the awe inspiring view of the rice terraces amidst the clouds, we knew that we will stay for at least a week.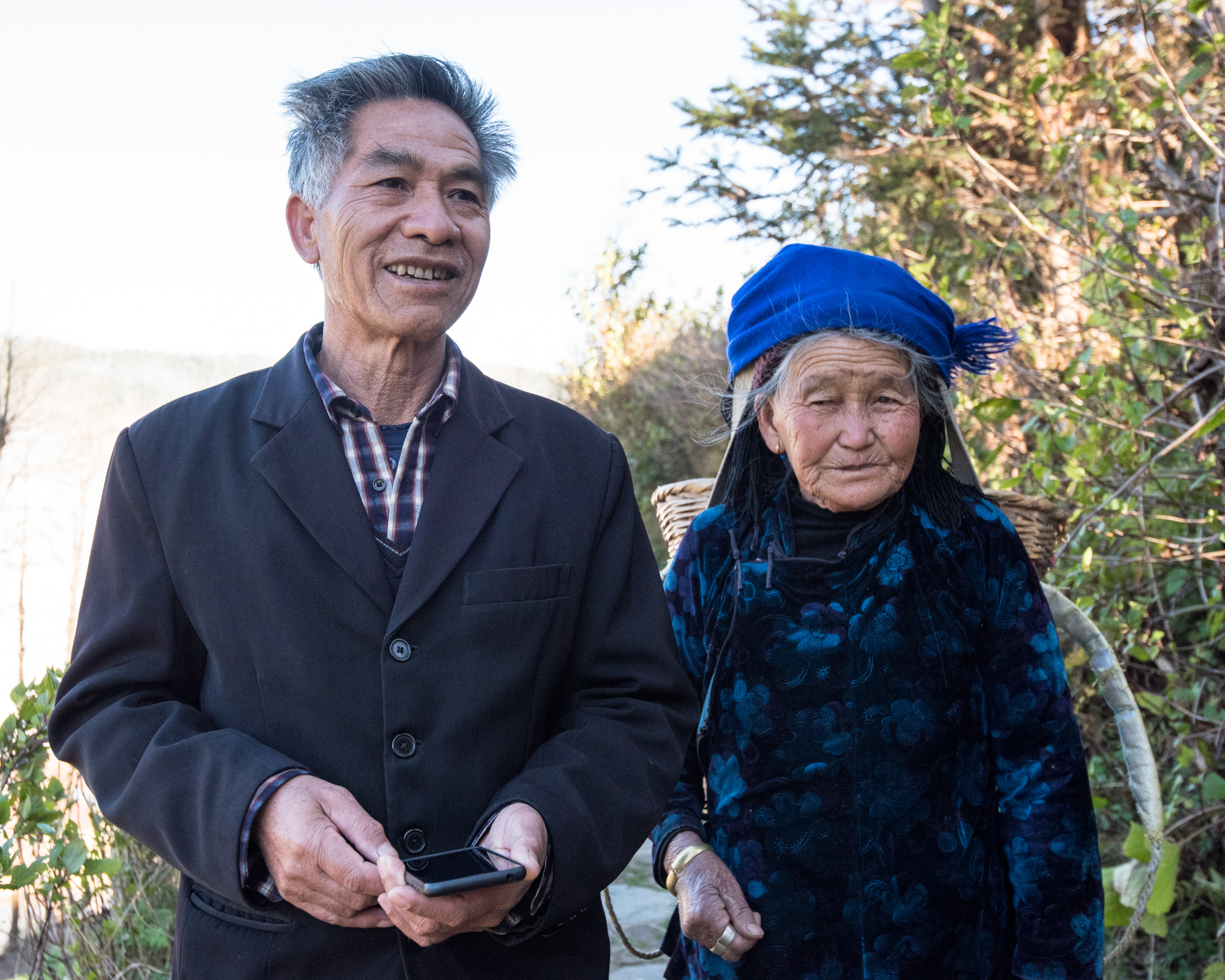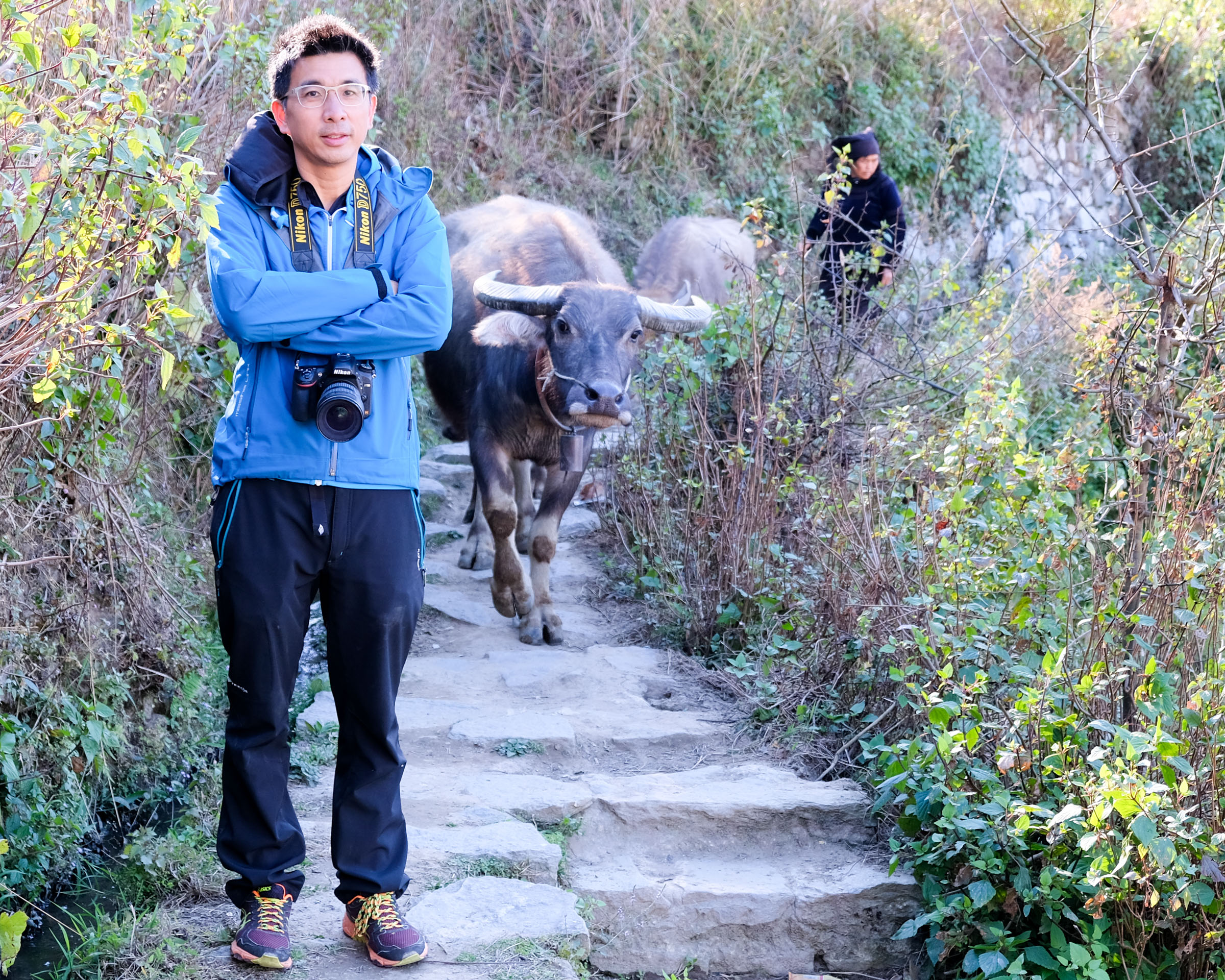 The guesthouse is in prime location right above the terraces and we were immediately drawn to the Ma family who runs the place. The whole family was so kind and made us feel at home. Mr. Ma always smiled and spoke softly with a rather strong accent. Although we could only understand 70% of what he said, we learned a lot about the local life while he was curious about the outside world and always asked us questions about Hong Kong and our experiences. Although he is 65, there is this youthful and inquisitive air about Mr. Ma that makes him quite different from the others.
You should know by now that we like to take it slow when it comes to sightseeing. Mr. Ma made sure that we saw the best part of Yuanyang and watched sunrise and sunset at the best time.
When he took us to see the clouds (雲海) near his fields, he said that due to the high altitude, everything grows much slower and each crop takes much longer. Hence, what they grow cannot even support their own family. Most of the fields are being taken care of by the elderly while the younger generation either work elsewhere or do tourist-oriented jobs like drivers, working in the guesthouses or selling souvenirs.
As we were the only guests the first three days, we got to spend much time with the Ma family and even cooked dinner together. The food was simple but really tasty. We ate a lot of local wild vegetables and one of our favourite dishes was the tree fungus omelets (樹花炒蛋). I also cooked some Cantonese dishes and surprisingly their favourite dish was fried cabbage with canned deep fried dace (罐頭鮮炸鯪魚) we brought from Guangzhou. I drank the rather strong homemade popcorn wine (over 50%) with Mr. Ma every dinner and I was quite proud of myself for not getting drunk once.
On the third day, we went to 老鷹嘴 to see the sunset. The terraces there were severely damaged by a massive landslide three years ago. The official viewing deck was closed and one-third of the terraces was now either covered in weeds or dried up. We sneaked into the outer edge of the deck and waited for the sunset. Mr. Ma said that the locals could not afford to recover the terraces without the support of the local government. So there is a possibility that the terraces may disappear in time.
On our way back to our van, a car in the opposite direction stopped and warned that there is a bush fire nearby. As we walked further, another driver stopped and said the fire was very close by. It suddenly occurred to us that our van could be in danger. So Kin and I ran uphill as fast as we could and when we reached our van, flames and ashes were already right next to it. The fire would have devoured our van if we arrived seconds later. What a close call it was.