From Lhasa, we headed northeast to Qinghai (青海) via the Qingzang route (青藏公路). I was even more unfamiliar with Qinghai than Tibet as all I knew about the place is Lake Qinghai (青海湖). As I started reading up on Qinghai (青海), I found out that it is China's fourth largest province in area. It is mostly on the Tibetan plateau and almost half of its population comprises of various ethnicities. Over 20% is Tibetan (藏族) followed by Hui (Muslim 回族), Tu (土族), Salars (撒拉族) and Mongols (蒙古族).
As winter was fast approaching, we did not plan to stay in Qinghai for too long and decided that we would focus on Qaidam Basin (柴達木盆地), the north-western part of Qinghai (青海) and then turned eastward towards Qinghai's biggest city Xining (西寧) which is of much lower altitude. The name Qaidam (柴達木) means salt marsh in Mongolian language. The area is super arid and a quarter of it is saline playas and has a high concentration of mineral deposits. It has the richest reserves of lithium, magnesium, potassium and sodium in China.
The scenery on the first day was familiar as we had driven through Dangxiong (當雄) and saw the Nianqing Tanggulashan mountain range (念青唐古拉山) before when we came back from opposite direction from Ngari (阿里). We saw some wild life again. No matter how many times you have seen wild life, it does not dampen the thrill of seeing animals running free in the wild.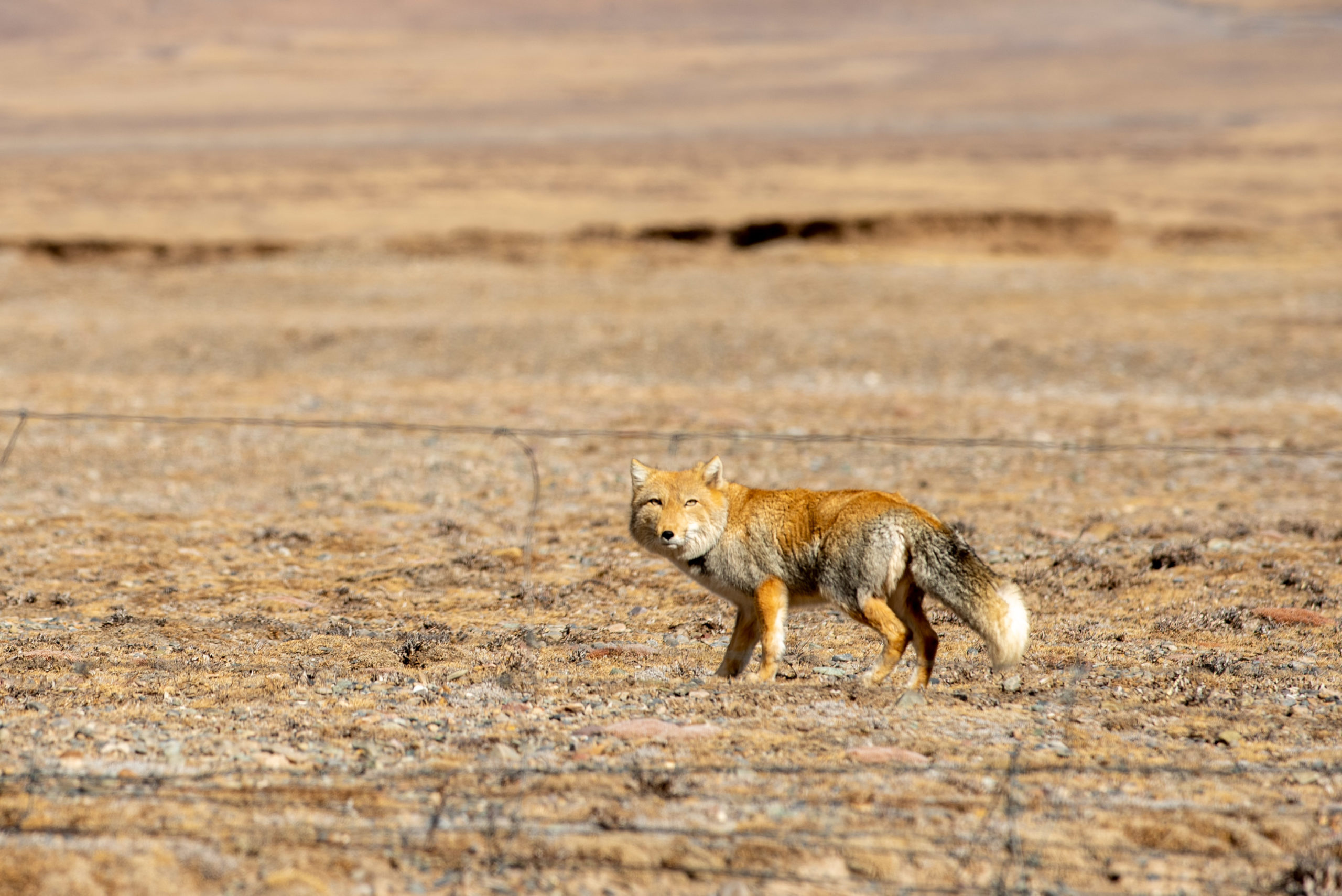 When I researched about the road condition of the Qingzang route (青藏線), people commented on the high altitude of the first section out of Lhasa (拉薩) and the wavy condition (波浪路). It was difficult to grasp the idea of "wavy" until we finally experienced it. On the straight stretch of the road, you could literally see how it goes up and down like riding the rising and falling waves. We could not drive fast and got to leisurely enjoy the vast and sparse landscape along the way. We drove about six hours (344 km) through part of the Kekexili No man's Land (可可西里) and saw the magnificent Kunlun Mountain Ranges (昆崙山脈) in a far distance. We arrived at the small town of Naqu (那曲) around 8pm.
Originally, I wanted to limit our driving to under 300 kilometres a day. But I could not find any accommodation online for some of the stops. With the unpleasantness of high altitude (over 4,300m) and cold weather, we ended up driving over 400 kilometres daily and only made two overnight stops at Naqu (那曲) and Tuotuohe (沱沱河) before we arrived at Golmud (格爾木市), the second biggest city of Qinghai.
Having driven almost 1,200 kilometres consecutively, we decided to take a break in Golmud (格爾木市). The city is modern and pleasant at a more comfortable altitude of 2780m. It is a strategic hub of the western part of China that connects with Tibet, Xinjiang and Gansu. The Qinghai-Tibet Railway passes through it to reach Lhasa. Although it is a city, the developed urban area comprises only a few streets and two small parks out of the huge area of 124,500 square kilometres.
We stayed at a hotel just outside the city centre and we usually parked our van near the main street and explored the centre on foot. It was cold (around 5 degrees Celcius during the day and dropped to -15C at night) but still relatively pleasant to walk around when it was sunny. Although Golmud is small, it is well developed with lots of open space. I can't explain why but somehow I felt as if we were in a small Canadian suburban town with the neat and straight streets lined with barren trees. At night, the trees were lit up and we felt Christmas festivity in the air. We were also surprised to find an underground street with many small boutiques.
The locals mainly eat lamb, steamed chicken and noodles. The first night, we went to a small restaurant near the hotel that specializes in lamb ribs and steamed chicken. Many locals ordered both and we heard non-stop chopping sound behind us – a designated staff chopping up the steamed chicken order after order. Everyone ate heartily using the hands and dipped the meat in the savoury chilli spices.
We ordered the steamed chicken for a change as most restaurants only serve lamb. It was very tasty. We had tried lamb ribs in other restaurants. They were very tender and without the pungent flavour often associated with lamb. It is all about the preparation. They soak the raw ribs in water for many hours to get rid of the smell and then boil with star anise, Sichuan pepper and leek to keep the original flavour. After trying a few restaurants, we found a small noodle shop that became our favourite lunch place and we loved their glass noodles in beef broth.
One thing we like about small towns is the lack of choices and we treasure what is available. But they also have unexpected surprises. We found a surprisingly good Korean BBQ restaurant inside a small shopping centre. We spent many enjoyable afternoons at a lovely café that served good coffees at half price. With our distinct Putonghua accents (with a heavy Cantonese twang), one of the waiters recognized us the second time we went there and he started giving us all kinds of free snacks each time. Ever since we started travelling slowly, we often receive kindness and generosity of people from all the places we visited which made our travelling so much more special and personal.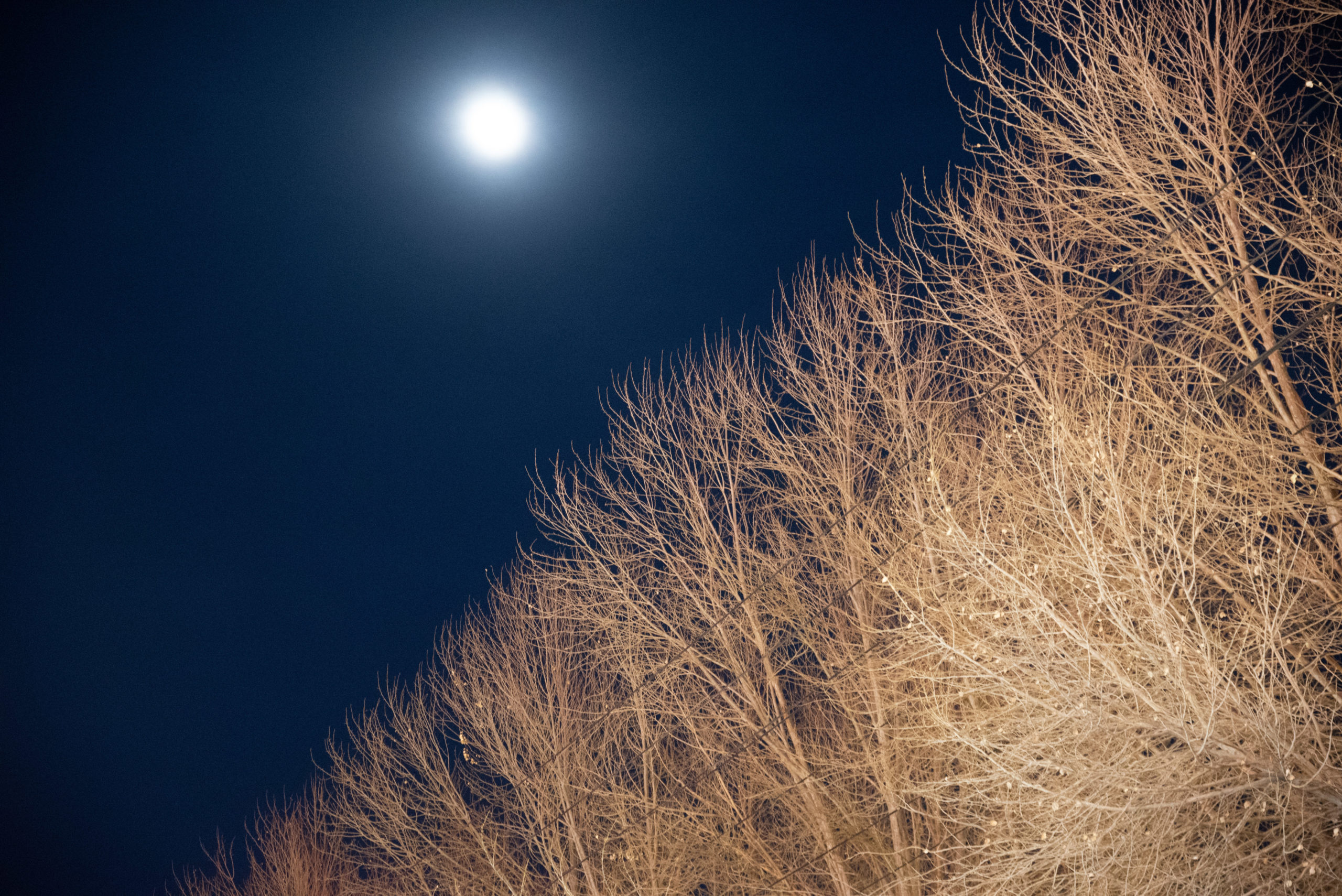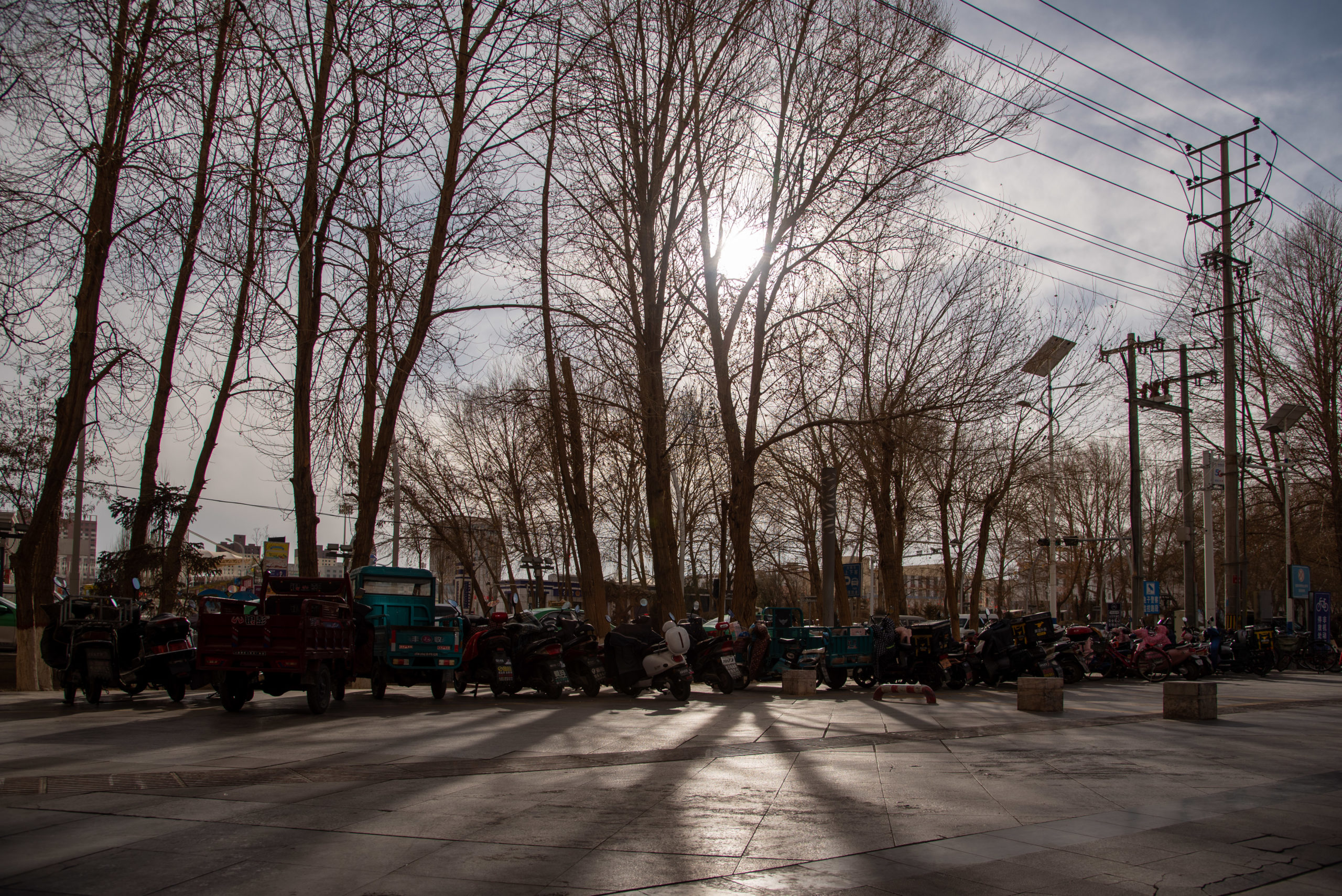 After a few days of rest in the city, we drove north about 20 minutes to Qarhan Playa (察爾汗鹽湖). We were completely unprepared for the scenery as we drove closer and closer to a huge industrial plant – contrary to what I was expecting from the photos of white and blue pristine water and crystalized mineral formations I saw on the internet.
The GPS led us to a closed ticket booth and we were baffled as we could not see any lake or playa in sight except the huge industrial monstrosity not far from us. I asked a man how to get to the Qarhan Playa (察爾汗鹽湖). He pointed at the industrial plant and we hesitantly drove to its entrance. Then it finally dawned on us that we had to go through the plant to get to the playa. Normally, tourists would be driven to the playa by designated buses after paying the entrance fees at the ticket booth. The guard at the plant entrance said that we need to pay RMB50 per person to be able drive to the playa or we could walk on foot for free. We decided to do the latter.
It was an incredibly surreal experience to walk pass the gigantic plant as we could feel the ground vibrating with hissing and humming noise in the pipes and valves underneath the ground. Simultaneously we heard banging noise coming from the nearby buildings. We simply had no idea what to find ahead of us. About 10 minutes later, we saw in front of us a huge playa that is neatly divided into many rectangular bodies of yellowish and green water with white crystalized sedimentation round the edges. It is so vast that we could not see the end of it. The water is calm and silvery blue which we could immediately tell that it is highly concentrated in minerals. Warning signs are put up to remind people not to touch the water.
We walked further for three kilometres and reached the tourist drop off spot where we could walk down to what looks like a strip of area covered by wet snow – mixture of sodium chloride and various minerals.
It was strange and surreal as I looked at the huge industrial plant from a distance with its reflected image in the mirror-like playa – as if we were in a futuristic and dystopian world of a sci-fi movie. It was very artificial and yet uncannily beautiful at the same time.
After 10 days of complete rest, we were on the road again and headed north-west towards Dachaidan (大柴旦) to see more salt lakes. The term "Dachaidan" means salt marsh in Mongolian. Thanks to the recommendation of the hotel owner, we drove about three hours to reach our mid-way stop at Dongtaijinaier Playa (東台吉乃爾湖). It is not a fully developed tourist destination yet. There were no proper signs to follow and we kept driving to search for the water and only stopped when we started seeing the funky alien landforms – what they call the Yardang landforms (雅丹地貌).
All of a sudden, we had gone to another planet. As we stepped out of our van and started walking, I expected creatures from the Star Wars movie would emerge behind the irregular shapes of sands any minute. We walked on the smooth desert plain dotted with eroded landforms of large and small. As we were off-grid, we tried to remember certain landmarks and the wind turbines to make sure we knew our way back to our van.
Twenty minutes later, we reached the dried up part of the salt playa and started walking on crunchy ground. It was a bizarre experience since I was bombarded with different sensations. I kept feeling that I was walking on giant brown papadums or prawn crackers, which immediately cracked upon the pressure of my feet. At the same time, I also got this vivid mental image of my favourite chocolate snack when I was a teenager as the chocolate brown saline crusts reminded me of Cadbury's Flaky chocolate bar. Probably because it was cloudy, we did not see the tiffany blue water of Dongtaijinai Playa (東台吉乃爾湖). But I was not disappointed as I was simply too mesmerized by the crunchy evaporated lake floor and all the food images in my head.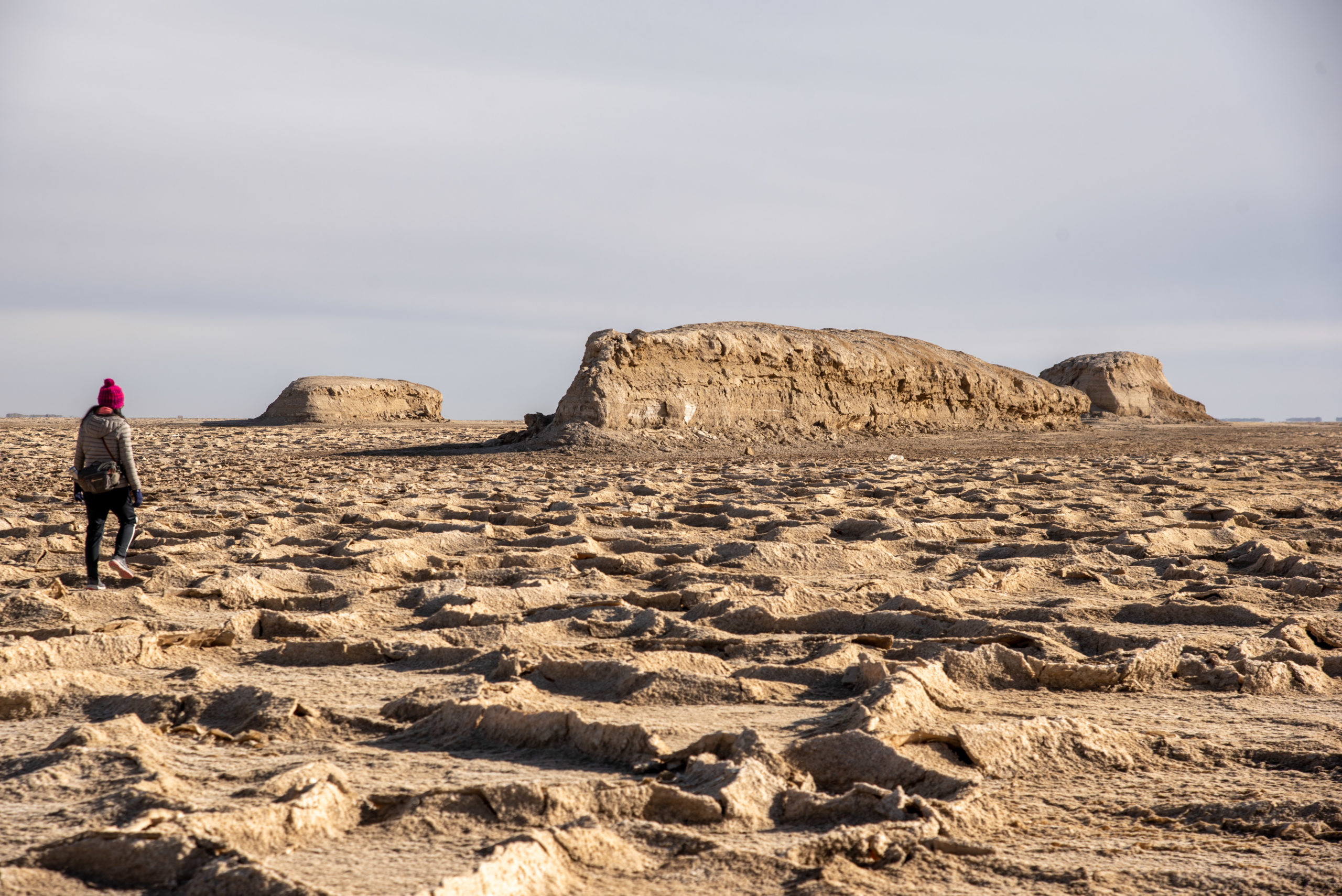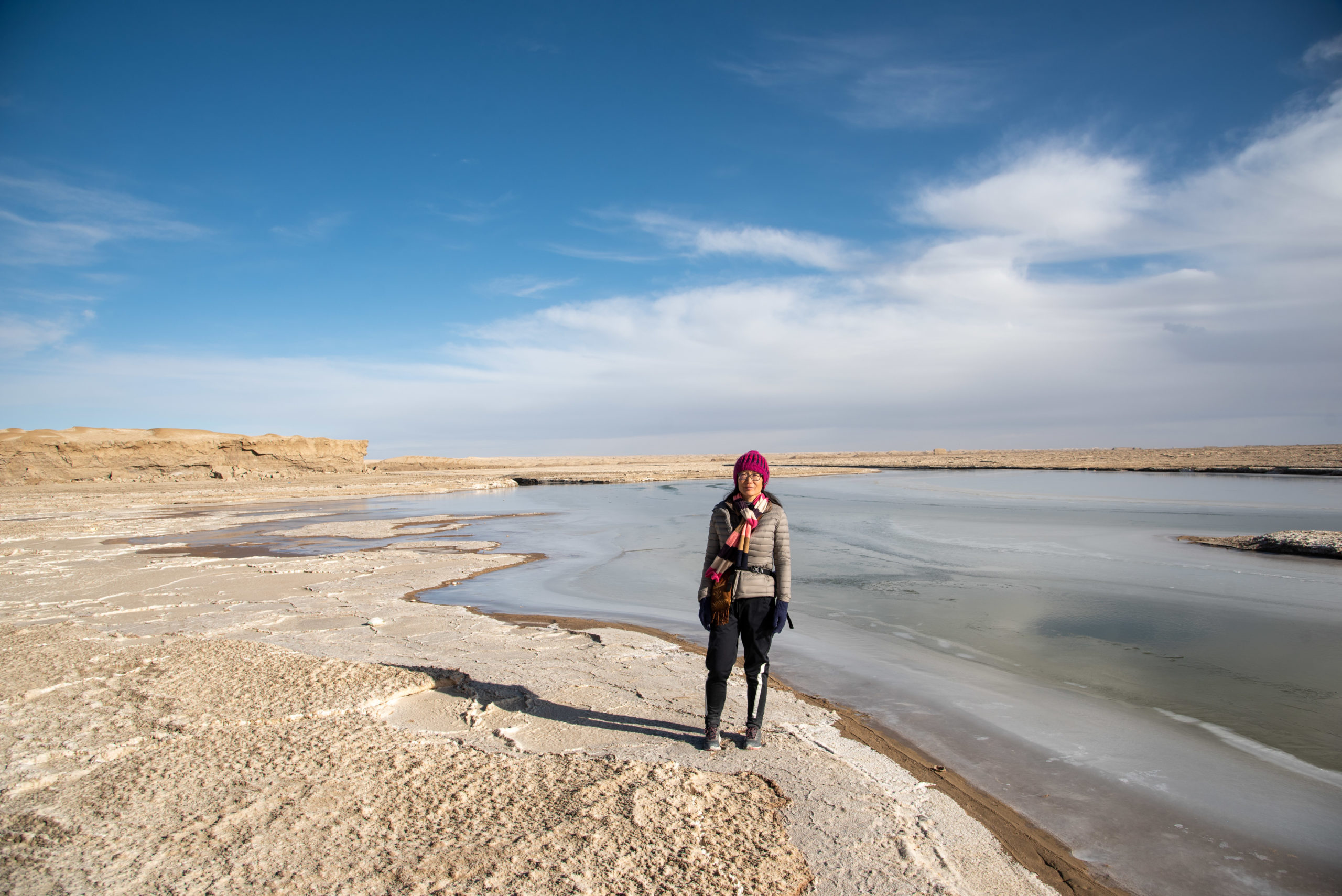 The sun already set by the time we got back to our van and we turned back to where we came from to trace the route back to the junction with road signs pointing us to Dachaidan (大柴旦). We drove cautiously along the wavy road as it turned dark and got to our destination about two hours later.
We rested the next day as it was gloomy and not a good day to see the famous Dachaidan Playa (大柴旦湖). It is also called the Emerald Lake for its beautiful colour. Luckily, it was sunny the day after and we set off to Dachaidan Playa. It just took our breath away and it looks more natural and organic than Qarhan Playa (察爾汗鹽湖) near Golmud.
Unlike the futuristic industrial look of Qarhan Playa, Dachaidan is a cluster of more organic looking round bodies of salt water of different sizes and shapes. It was like admiring a collection of gemstones of different shades of emerald. I just could not take my eyes off the stunning colours of the water as I walked along the edges of the various ponds. As it was very windy and cold, we only stayed just over an hour and drove back to town. But what an unforgettable experience it was!
Although we only spent less than three weeks in Qinghai (青海), we saw incredible landscapes and sceneries that were so different and beyond my imagination. There was so much more to see in Qinghai but the extreme cold weather and high altitude were becoming too much for us. We abandoned our original plan to go eastward but drove further north for 369 kilometres and crossed the Qinghai (青海) border to the most northern part of the neighbouring province of Gansu (甘肅) of much lower altitude and arrived at one of the most internationally known historical town of Dunhuang (敦煌) along the Silk Road.